You've heard of Netflix, right?
The #1 streaming service in the world with 220 million subscribers as of September 2022.
If you've heard of it, the rest of the world has, and when it comes to producing new screenplay ideas in both film and television, you can bet Netflix is on the top of everyone's list.
And if you yourself are interested in pitching your show to Netflix, this article should help prep you for it.
Because let's be honest, everyone want's to get their show on Netflix, but if you're just starting out, you don't get to choose Netflix, Netflix has to choose you.
To pitch a show to Netflix, create a strong concept, write a detailed treatment and pilot script, and assemble a talented cast and crew. Consider hiring a reputable entertainment lawyer to help with the submission process. Network and build relationships within the industry to increase your chances of getting noticed by Netflix.
But hold up, before prepping your big pitch, you might want to consider if Netflix is even the right platform for your show. The following section below will walk you through some factors to consider when determining if Netflix is the best fit for your show and then how to best prepare for pitching to the streaming giant if it is, in fact the right fit.
Is Netflix the Best Platform for Your TV Show?
Before you do anything, it's crucial to assess if Netflix is the right platform for your idea. Yes, it may be the most popular streaming service globally, but that doesn't mean it's the only one.
Amazon Prime and Apple TV are just two other examples of streamers you could approach, not to mention the thousands more scattered across the world. It would be fruitless to put in all the time and energy into preparing your idea for it to not work within Netflix's current catalogue.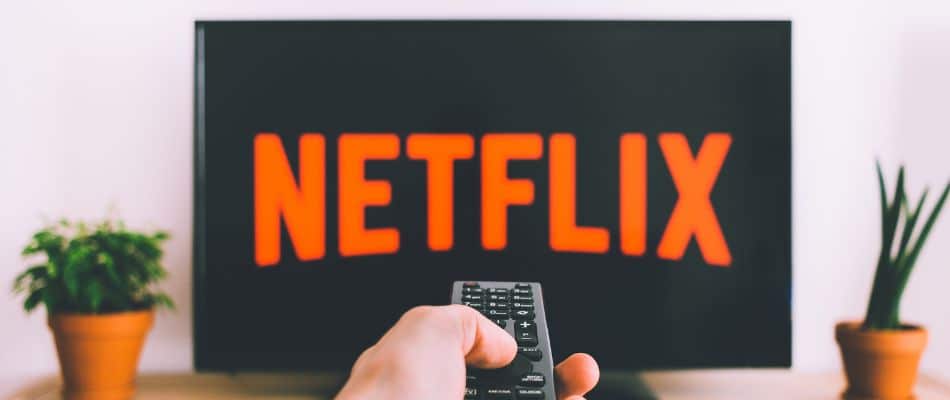 Netflix's demographic has also changed over the past decade; back in 2015, Americans between the ages of 18 and 34 took up the lion's share of users. In 2022, this has shifted to between 35- and 44-year-olds. Consider your audience carefully and who this series is for.
See what's out there. If you conclude that your series slots in with what Netflix is currently offering, then go for it.
How to Make the Perfect Pitch to Netflix for Your TV Show
You have decided that Netflix will be an ideal home for your series. So, what's next?
Stand Out from the Crowd
Consider your idea thoroughly and ask yourself this: is it a unique, fresh idea or take that audiences haven't seen before. Your series has to stand out from all the rest that's out there, so make sure you can explain why your idea is the one Netflix should be picking up.
If your idea is not quite where it needs to be, then take it back to the drawing board. Is your protagonist convincing enough? Is your premise engaging? Does your story have a brand-new message at its heart that no one has considered before?
Know Your Story Inside and Out
It's true that no one should know your story better than you. Make sure you plan everything out including the setting, character arcs, your story threads and where you see the series going after one season.
Genre is also key, especially for streaming services like Netflix.
Executives need to be able to place your series straight into one of their categories, so ensure you know exactly where you'd place it in advance.
You may only have devised the first season, but you need to have a vision for the longevity of the series.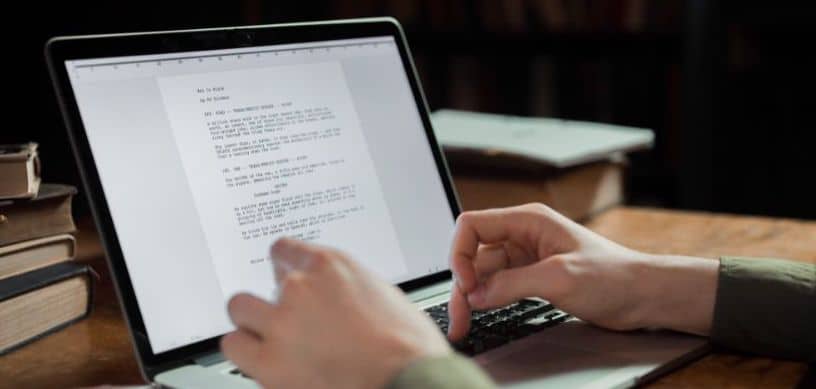 Write the Pilot
You have your episodes mapped out; character arcs lined up. It's now time to open your screenwriting software and start writing.
The pilot episode is the first episode of a TV series designed to set up the world and the situation the characters find themselves in.
For example, the pilot of the West Wing immediately introduces the audience to the workings of the White House and the diverse characters that work there, leading up to revealing POTUS.
Once these characters are established, the series then goes on to challenge them and throw them into the conflicting situations audiences know and love.
Now you don't need to completely copy the style of the West Wing or any other pilot but ensure that your pilot establishes who your protagonist is and their world. From there, you can put them through their paces.
Once you've written the pilot, we advise you to write one or two more episodes to truly demonstrate your skill in developing a series as well as screenwriting itself.
Need some guidance on writing a TV show script? Check out our article here!

Seek Feedback
Your first draft will be the worst draft you do throughout the whole writing process. Ask as many people as you can to read your pilot and give you feedback. Use their thoughts to polish and polish the script as much as you possibly can.
Submit your pilot to screenwriting contests that provide feedback, or even invest in a script coverage service. Take on all criticism, the positive and the negative.
Create a Series Bible
A series bible is essentially a pitch document that supports you in selling your television idea. Usually, it will include your logline, synopsis of the overarching series, character biographies, a detailed pilot outline, the pilot script as well as short summaries for your other episodes.
Executives are very unlikely to take your pilot script at face value, so your series bible will piece together the entire picture for them.
Anyone interested in your series needs to be engaged with the world, characters, and story. A writer's statement from you also gives them a real insight into the creation of the series/
Now, this may seem a great deal to cram into one document, which means it's important to include the most important details only in each of the elements. Series bibles should usually be no more than 6-7 pages in length.
Here are some examples of our favorite series bibles from some of Netflix's most popular shows. Click on their titles to view in a PDF format:
You'll notice that all these Netflix pitch examples have their own style and even include images to help convey the tone of the series. This is something you can do too, but ensure the content is written well first. Then you can go back and add pictures and accents to each page.
Of course, you can just include the text, as this is the most important element of your series bible. No text, no series.
Preparing to Pitch Your TV Show to Netflix
Pitching to Netflix isn't as simple as just walking into their offices and having a chat with the executives. Firstly, you must get your foot in the door. Here are just some of the ways you can do that:
Do Your Research
If you can attach a producer, executive or an actor already established with Netflix, this can bolster your series and allow you some time to pitch with the Netflix decision-makers.
Collect a list of people within the industry who you feel would be a good fit for your project and contact them. Don't contact just anybody, but people who would usually engage in developing a series like yours.
This is where networking during your development process is key; if you can build a group of people around you who can support you and who you're in regular contact with, the more people you have to draw on, and vice versa.
Filmmaking is a collaborative process, so start networking as early as you can.
Find an Agent
As we've already said, Netflix will not allow unsolicited submissions, so obtaining an agent may be the best course for you.
If you are looking to apply to an agency, ensure their submission window is open. Also, check for what they're currently accepting submissions for. For example, they may only accept film scripts or drama scripts if they're swamped with comedies.

Every agent will have their own guidelines, so follow every single one to the letter for the best chance of success. Some agencies may require a cover letter or resume alongside your submission.
Of course, there is never a guarantee that you'll secure an agent but keep persevering.
Gain Traction Within the Industry
Whilst you're preparing your series bible and pitch, don't wait to get your work out there.
By entering script competitions with specific TV writing categories, you can gain feedback to keep improving your writing. Plus, many of the larger competitions have well-known industry executives as part of their judging panel, so if you place highly, they could be contacting you!
If you are struggling to gain traction with your television series, why not try writing it in another medium, like a web series or even a novel. From there, see if you can attract more interest. You can always adapt it into the series you've dreamed of in the future.
The Bottom Line
So, your pitch is ready, you're in the room and it's time to show these executives your wonderful new television series.
It's no secret that pitching to Netflix is not easy, so don't be disheartened if it doesn't go to plan. Perseverance will be your best friend as well as your determination to write the best script possible.