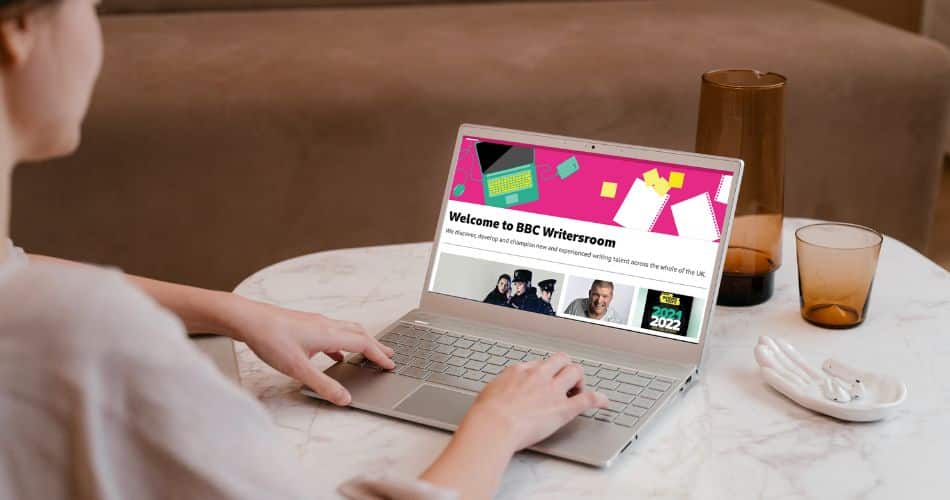 Once you have written a script, whether it's a short, pilot or feature, it can be difficult to push it out into the world.
That's where initiatives like the BBC Writersroom can completely transform the landscape of your writing journey.
What is the BBC Writersroom?
The writersroom is an online platform where writers can submit their work for a diverse range of categories across the year. And this includes unsolicited work, so this is ideal for new and upcoming writers.
By their own admission, they "discover, develop and champion new and experienced writing talent across the whole of the UK."
The BBC Writersroom is unlike a film festival where you win a cash prize or similar. The BBC nurtures the writers they select from each category, mentors them into careers. So it is a huge opportunity for UK writers.
Of course, this scale of opportunity is met with fierce competition, so make sure to bring your best and most polished scripts to the table.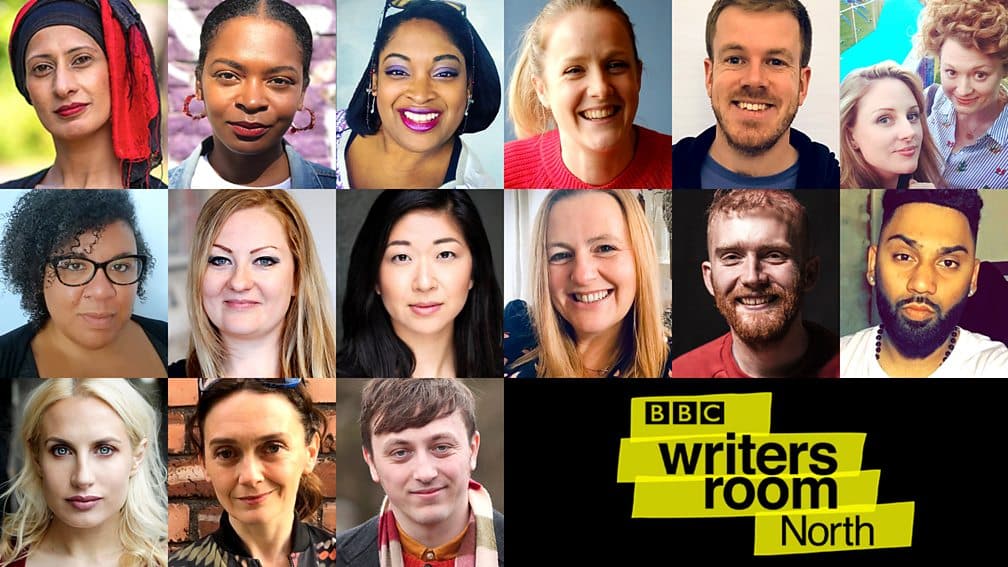 Do I Have to be Living in the UK to Submit my Scripts?
Yes, you do need to be a United Kingdom resident to submit your work to the writersroom. So, if you're from the UK, listen up! Keep reading for more on how you can get your work noticed at the BBC.
However, they also promote opportunities from other organizations, so it's still definitely worth taking a look. Please be aware that some of these opportunities do require you to live in smaller areas, such as Scotland.
What Does the BBC Writersroom Offer in Terms of Submissions?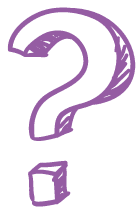 The BBC Writersroom is unique in how it orchestrates submissions. Unlike FilmFreeway or Coverfly, who have huge databases of festivals and competitions constantly open for submissions, the BBC Writersroom has specific entry windows throughout the year.
This is called the Open Call, which has specific deadlines throughout the year. From there, script readers from the writersroom will assess scripts and create a shortlist. Opportunities within the writersroom are then offered to those shortlisted scripts.
The reason the writersroom operates like this is to not make things competitive. It is a case of writers simply showcasing their talent, and if it is what the BBC are looking for, something will be offered to you. Bear in mind that the BBC uses these opportunities to nurture writers to work within their own network, so you should have a real interest in writing for BBC projects.
Opportunities Available from Successful Submissions Include:
Drama Room
This is a one-year development scheme for around 15-20 drama writers per year, and supports them in developing an original spec script. Each year, the group will meet once every month for the 6 months to receive development workshops and masterclasses to hone their writing skills.
Writers will then have a script editor assigned to them to support them in developing their spec script, with a view to them working towards gaining a commission for their script.
For more information, head to the Drama Room web page by clicking here.
The Writers' Access Group
This is an eighteen-month development scheme for writers who are deaf, disabled and/or neurodivergent, with a view to moving onto more opportunities within the BBC.
Chosen writers meet regularly for workshops and masterclasses in different areas of screenwriting, and have the support of a script editor in developing a Comedy or Drama calling card script.
The Writers' Access Group has its own submission window, which usually ends in April each year. Click here to find out more.
Pilot
This is a one-year development scheme in which 10-15 writers are paired with independent production companies to produce a TV pilot script. The BBC then seeks to develop these scripts in-house into a serial or series.
This opportunity does require writers to be represented by a literary agent or have had a piece of their work produced in radio, television, film or theater.
The Pilot submission runs separately to the Open Call due to this, and is usually open during the month of September. Writers are required to submit a sample drama or comedy TV script between 30 and 100 pages, as well as a 1-page pitch document and a personal statement. Find out more here!
Related Celtx Blog: Why Is The First Episode Called a Pilot?
Voices
The BBC also focuses on writing talent in different areas of the UK. Currently, there are five groups running, a varying number of writers in each.
Across four months, writers in London, Scotland, Belfast, Wales and the North of England attend workshops and masterclasses with industry experts.
Each and every one of these opportunities not only allows writers to develop their screenwriting skills, but also to network with each other and with some of the best within the television industry in the UK. Check out more information here!
What Can I Submit to the Open Call?
When the Open Call submission window opens (usually towards the end of the year to close in December), you are able to submit an original script within the drama or comedy genres of at least 30 pages or more. Unfortunately, they won't accept a script written for a pre-existing format or character.
Scripts can be film, TV, radio, online or children's TV, and shouldn't include any personal details on the front page, as all scripts are read anonymously to ensure a fair evaluation. The BBC doesn't accept outlines, treatments, loglines or script samples.
There are some contingencies if you are submitting the latter: an online or children's TV script. As many examples of these formats are under 30 pages, you are able to submit multiple episodes as long as the length is at least 30 pages collectively.
This is the same for a short film, where you can submit up to two, provided the collective length is once again, 30 pages minimum.
With each submission, writers are required to write a short paragraph (250 words maximum) on their writing history. The BBC also points out that for the Open Call, writers do not need to have any existing credits or professionally produced work. Most importantly, they want to see a writer's passion.
To accompany the short paragraph, writers will need to explain what they are hoping to get out of the program if they are successful (250 words maximum).
As aforementioned, you do need to be a UK resident to submit to the Open Call. This is because the BBC wants to build strong relationships with successful writers, with a view to collaborating with the BBC on projects for a British audience.
To preview the application form, click here.
If you like this post, you also may like these ones too!
Are you ready to take your screenwriting career to the next level? Celtx can help! With our powerful software, you can craft professional-level scripts and easily submit them to the BBC Writersroom. Don't wait any longer to make your mark in the industry – sign up for Celtx today and start creating!
How Do I Submit My script to the Open Call?
As the Open Call submission window is only five weeks, we recommend you keep a close eye on their social media pages for announcements, as well as blog posts on how the current cohorts are progressing in their journeys.
It pays to be prepared, however, so you can make sure you're ready to submit. First, you'll need to create an account with the BBC E-Submissions Portal.
At the bottom of the white box, click Sign Up on the far left.
Once you have filled in all your details, click the purple Sign Up button.
You'll then need to confirm your email address to validate your account. An email will be sent to you. All you need to do is click the link to confirm.
From here, you will need to sit tight until the submission window for the Open Call opens. When it does, a button will appear on the Open Call webpage for you to sign in and attach all the relevant documents.
You can then use your e-submission portal to track all your applications.
What Other Opportunities for Screenwriters Does the BBC Offer?
The BBC Writersroom website also promotes other schemes throughout the year.
The Alfred Bradley Bursary Award
Every two years, writers based in the North of England are able to submit an original drama or comedy drama script for radio, TV, stage or film. Each script must be a minimum of 30 pages.
The award is specifically geared towards audio drama, so the panelists will judge a writer's suitability to write for radio. So if you are eligible and decide to submit a script, make sure your script can be used for radio and isn't a purely narrative piece.
The winner receives a £5,000 bursary, alongside the chance to have a project commissioned for BBC Radio 4, a popular radio station which regularly broadcasts audio dramas and comedies.
Find out more here!
BBC Comedy Commissioning
Comedy opportunities were included in the BBC Writersroom Open Call until very recently. Now it has branched off and offers two strands for UK-based production companies only. Unfortunately, there are no opportunities for individuals at this time.
Character Developments is aimed at companies who wish to develop and workshop material away from audience and broadcaster expectations. Companies need to submit a pitch, which includes a summary of a character and an up to 3 minute video representation of that character.
Comedy Short Films is aimed at production companies to create comedy content for BBC platforms. Companies need to submit a 1-page treatment, including a summary of a film they've developed in terms of tone and the key performers, alongside information about the writer, producer and director. They also need to include a sample scene.
More details on both the Character Developments and Comedy Short Films opportunities, click here.
BBC Upload
Upload is the only opportunity where you can submit to the BBC at any time of the year. It's not just for scripts either; anyone can upload any form of media, such as podcast clips, short stories, comedy sketches, vlogs, diaries, we could go on!
The program is affiliated with local radio stations all across the UK, so you can submit to whichever is nearest to you. The BBC then assesses all submissions with a view to broadcasting the best across their platforms. Check out some of the successful entries here. There are some great examples of short films and comedy skits.
Yes, this won't necessarily get your script produced, but it's another entry way into the industry seeing your work. The BBC will even help polish your work with you if they see potential.
What Other Resources Does the BBC Writersroom offer?
One of the best features of the writersroom is their script library. Regularly updated, it features some of the best scripts across the BBC's children's, film, radio comedy, radio drama, TV comedy, and TV drama archive for you to read. All for free!
This is especially beneficial if you are looking to forge a TV career at the BBC. As the scripts are all projects produced in-house, it allows you to understand the BBC style and work out whether it could be the right place for you.
Or even if you're just looking to read some great scripts, it's a fantastic resource. Scripts from acclaimed shows such as Doctor Who (1963-Present), Sherlock (2010-2017), and Bodyguard (2018) are all available on the BBC Writersroom script library
All scripts can be downloaded in PDF format, so they're easy to print and annotate if you're looking to break a script down and study it. Check out the script library here.
As you can see, the BBC Writersroom has a plethora of resources and opportunities for the UK-based screenwriter! If you are looking to submit a script, ensure that you keep updated via the BBC Writersroom Twitter for updates on submissions and other opportunities. They also have an awesome YouTube channel with behind the scenes content and top tips!
Remember, most submission windows for the writersroom are limited, so it's important to be at the top of your game.
Good luck!