The Celtx Industry Series was proud to present Adapting Film Production During COVID-19. When the COVID-19 pandemic first hit a year ago, many productions shut down – or at least thought they would have to. Viewers were warned to expect a "content desert" until it was over. The film and television industry was not seen as one that could easily adapt their standard processes and traditions to the new protocols for health and safety.
But adapt they did. Shows continued. New shows were produced. Movies were filmed and finished. And a new role emerged: COVID Safety Officer or COVID Compliance Officer. Whatever you call it, these were and are the people that make sure sets are safe enough to continue filming.
On Wednesday, March 24th the Celtx Team hosted a discussion with two co-hosts, a seasoned industry pro and a newcomer to the industry, about the changes, the challenges, and how they helped their teams adapt to filming during a pandemic.
---
Meet Our Co-Hosts
Mélisa Breiner-Sanders
A filmmaker and actor based in Queens, NY, Mélisa received her MFA in Acting from DePaul University and her BA from Georgetown University. She is COVID Health and Safety Manager with NBC Universal for the episodic TV show FBI. A producer for almost a decade, Mélisa has worked on award-winning features, shorts, web series, and music videos that have screened at festivals such as Lighthouse, BendFilm, Adirondack, Rhode Island International, SOHO International, Bermuda International and many more.
Her first feature Seven Lovers is currently available on most digital streaming platforms and Melisa is currently in development for her second feature Back Me Up where she is the producer and lead actor.
As an actor, Mélisa has starred in over two dozen films that include feature films, short films, web series, and sketches. The proof-of-concept short film Being Here released on Omeleto to 20K views in the first week. Other credits include Off-Broadway: The Last Seder (Theatre Three), As Wide As I Can See (HERE Arts Center). Theatre: Birds of North America (Caitlyn), King Lear (Cornwall). Web series: We're Breaking Up, My Secret Friend. Mélisa is a Resident Artist with The CRY HAVOC Company and is a proud member of SAG-AFTRA and Actors Equity. You can connect with her on Instagram!
Sarah Parr
Sarah Parr is a Cleveland, Ohio-based freelance "creative storyteller and innovative doer" with footholds in New Jersey and New York City. A 2020 college graduate, Sarah got started in the film industry during a pandemic, and with virtually no connections or job opportunities. But over the last eight months, through Facebook groups, industry workshops, and an "internship," she has secured on-set and remote positions ranging from Production Assistant and Field Producer to Casting Director and, of course, COVID Compliance Officer. She is always looking to learn and try new things, and she is happy to help out wherever she can, whether that be on set, during pre-production, or in post-production. In terms of COVID safety, she has composed COVID compliance documentation and health questionnaires, has put together a COVID safety kit, and has taken almost a dozen online COVID-related training courses. When she's not working as a member of a production staff or crew, she works as an actor, copywriter, and dance educator. Connect with her on LinkedIn!
---
If you'd like to keep up to date on upcoming Celtx Industry Series webinars, please follow our social channels – we'll be posting more information about upcoming topics and how to register here: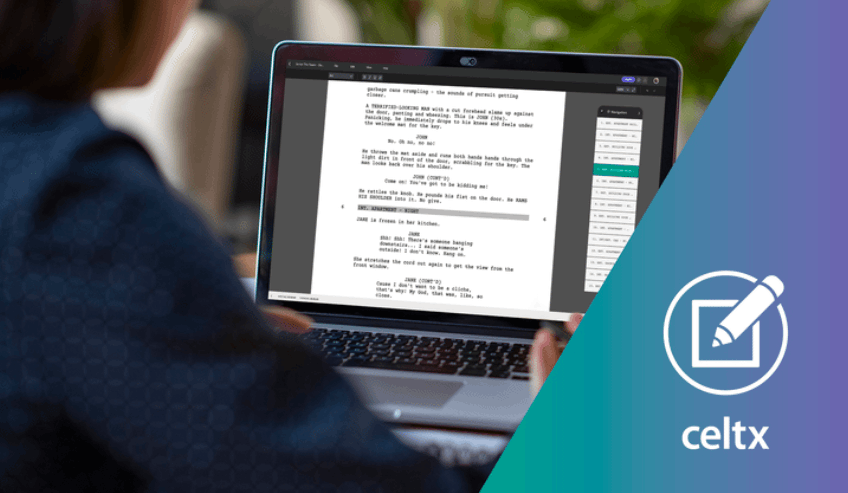 You can find our previous Celtx Industry Series webinars right here on our blog. Check out Breaking Down The Roles: 1st & 2nd AD, Creating A Toolkit For Film Production Instructors, A Beginner's Guide to Story Structure, and Ask Me Anything With Hollywood Director, Writer & Producer Brian Levant to view the recordings, and find out more information about topics we've covered so far.
We're always working on creating new resources to help you do what you do best, and we look forward to sharing them with our global community!