Did you resolve to get started on a new idea for a script, to finish that project you've been working on, or to spend more time on your creative pursuits this year? What if you could develop a deeper understanding of the stories you want to tell while using your time, for writing and life in general, more efficiently?
Marilyn Horowitz is an award-winning author, NYU professor, and writing coach who has developed a daily scripting technique that encourages creative thinking and can help fast track you in your goals. While she works on her new book, Scripting for Writers: How to Improve your Writing Forever in Only 17 Minutes a Day, she joined us to discuss this technique and what it can do for your writing and other creative endeavors.
This free 1.5 hour webinar will help you start your new year on the right foot, focusing on what you want to achieve and how you'll achieve it. Take advantage of this unique opportunity to learn from Marilyn and get answers and insight that will help you to plan your writing success in 2022. Whether you're a new writer or a seasoned scriptwriter, you'll benefit from learning more about Marilyn's practice and how it can improve your writing prowess – and your efficiency.
Watch the recording of the Wednesday, January 26th webinar Write to the Core: A 17 Minute a Day Practice below:
---
Meet Our Co-Host
Marilyn Horowitz is an award-winning author, New York University professor, TV show creator, and Manhattan-based writing coach, who works with successful novelists, produced screenwriters, and award-winning filmmakers. A judge for the prestigious Fulbright Scholarship Program for film and media, Marilyn has also lectured and served on panels at many groups and conferences including: Writers Guild of America East, Philadelphia Writer's Conference, Great American Pitchfest, Screenwriting Expo and Author101. She is featured in Now Write! Screenwriting anthology published by Tarcher/Penguin, and edited by Sherry Ellis.
Since 1998, Marilyn has taught thousands of aspiring screenwriters to complete feature length screenplays, novels, and TV pilots using her trademarked writing method, The Horowitz System at New York University and in her private practice. Two of her mentees have been nominated for an Emmy, and another has won a Peabody Award. She has also written five books on screenwriting based on her method, two of which are textbooks at NYU. Her first novel, The Book of Zev, was published by Koehler Books in 2014. Her newest project, Jokeonastick.com, is an animated comedy website that offers free weekly subscriptions, and has been getting over 150,000 views a week on Instagram.
---
If you'd like to keep up to date on upcoming Celtx Industry Series webinars, please follow our social channels – we'll be posting more information about upcoming topics and how to register here: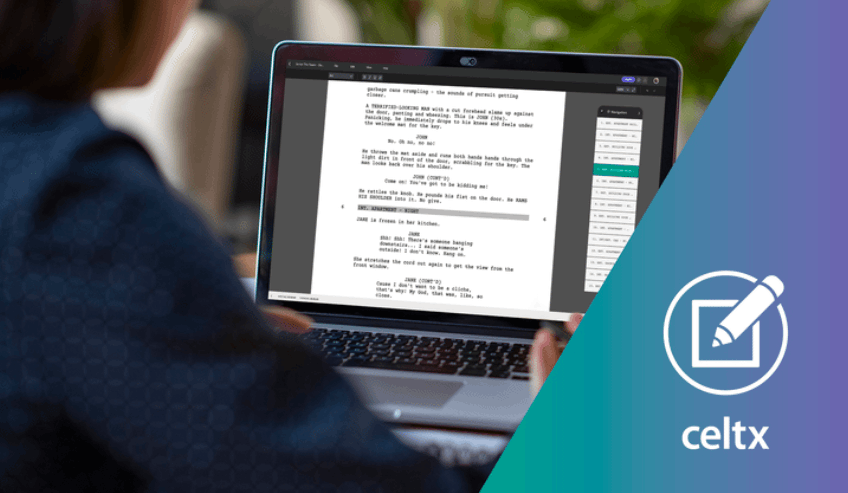 You can find our previous Celtx Industry Series webinars right here on our blog. Check out Breaking Down The Roles: 1st & 2nd AD, Creating A Toolkit For Film Production Instructors, A Beginner's Guide to Story Structure, Ask Me Anything With Hollywood Director, Writer & Producer Brian Levant, Adapting Film Production During COVID-19, Documentary Filmmaking: Professional Perspectives, Narrative Design: Building Interactive Worlds, Building and Managing Your In-House Video Production Team, AMA with Brian Levant: Hollywood Writer, Director & Producer – Part II, Pre-Production Power Moves with Celtx, and The Evolution of Media Creation: A 2030 Vision to view the recordings, and find out more information about topics we've covered so far.