Did you know that you can import assets from one Celtx production project to another? Or that Call Sheets are automatically generated, distributable, and exportable when you do your pre-production in Celtx?
Celtx is a powerful suite of production management tools – are you harnessing all of its power to save you time and get your team on the same page? Chances are, there are Celtx features you haven't discovered yet, and there are 'aha moments' left unexplored.
If you're interested in learning how to get the most out of your Celtx Studio, join the Celtx Team and Celtx product expert Dara Squires, in this pre-recorded webinar which took place Thursday, October 28th.
During this hour and a half long webinar recording, we take a deep dive into tips, tricks, and high-level features in the Celtx toolset. Learn how your data flows through Celtx projects, and the advanced tools that will increase your team's productivity exponentially. Discover your best workflow in Celtx!
---
Meet Our Host
Dara joined Celtx in 2015 as part of the Customer Support team. She's since become a product expert and training liaison for our professional and educational teams hailing from all over the world. Having previously worked in adult education and marketing, Dara feels closely connected to her customers' goals and experiences and takes special pleasure in "making things easy" for Celtx teams.
---
If you'd like to keep up to date on upcoming Celtx Industry Series webinars, please follow our social channels – we'll be posting more information about upcoming topics and how to register here: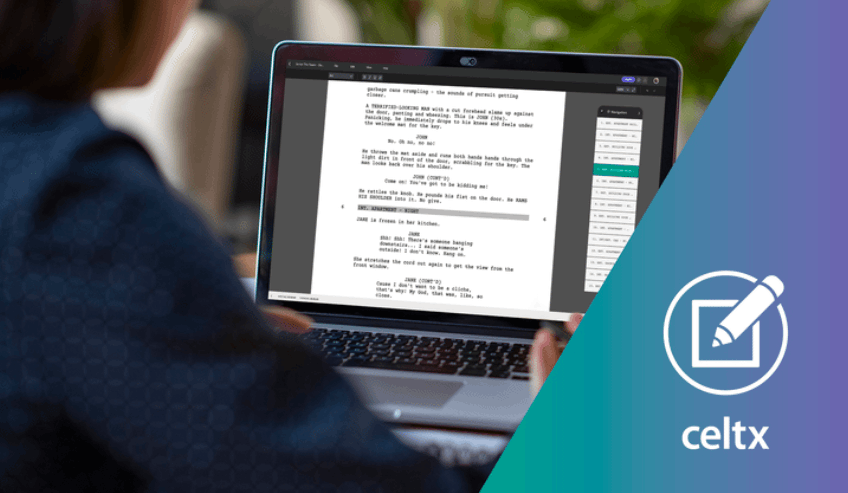 You can find our previous Celtx Industry Series webinars right here on our blog. Check out Breaking Down The Roles: 1st & 2nd AD, Creating A Toolkit For Film Production Instructors, A Beginner's Guide to Story Structure, Ask Me Anything With Hollywood Director, Writer & Producer Brian Levant, Adapting Film Production During COVID-19, Documentary Filmmaking: Professional Perspectives, Narrative Design: Building Interactive Worlds, Building and Managing Your In-House Video Production Team, and AMA with Brian Levant: Hollywood Writer, Director & Producer – Part II to view the recordings, and find out more information about topics we've covered so far.