The Celtx Team was proud to present another Celtx Industry Series webinar this past April! For this Celtx Industry Series session, we discussed all things documentary filmmaking.
What is documentary filmmaking? Put simply, it's the act of scripting and filming true stories. Our panelists gave some insight into documentary filmmaking, from the perspectives of professionals making varied styles of documentary content.
Celtx joined special guest panelists Gillian Fritzsche and Ikhwan Rivai on April 28th, 2021 at 8:00 AM PT / 11:00 AM ET / 3:00 PM GMT, to explore what sets documentary filmmaking apart, storytelling and objectivity, and more.
Following our panel discussion, Ikhwan and Gillian answered some questions, submitted during registration by participants, about documentary filmmaking. We welcomed questions from everyone – whether you're just getting started in documentary filmmaking, or have many productions under your belt.
---
Meet Our Co-Hosts
Gillian Fritzsche
Writer, producer, and director Gillian Fritzsche is a force to be reckoned with, and that's before you notice her green belt in kickboxing! Having worked on theatre and film projects throughout Canada and the United States, Gillian has made a home with her equally talented husband and two adorable children in New Jersey with her work based in New York City. She is passionate about telling stories that inspire positive change – personally and socially.
Gillian's accomplishments include writing for Jane Lynch, writing, producing and/or directing a number of short and feature films, working with corporate clients like Microsoft and charities and community organizations like Hearing First, and much, much more.
Ikhwan Rivai
Ikhwan is a documentary filmmaker based in Singapore. He has made a wide range of programmes for various broadcasters. From time spent with the Bajau nomadic seafarers who ply the porous boundaries of Southeast Asia to Nepal's first billionaire who is helping rebuild an earthquake-shattered country, Ikhwan shows his passion for compelling stories and a commitment to raising production values. In his current role at CNA (Channel News Asia) he makes fast-turnaround current affairs shows that focus on socio-political and economic issues.
---
If you'd like to keep up to date on upcoming Celtx Industry Series webinars, please follow our social channels – we'll be posting more information about upcoming topics and how to register here: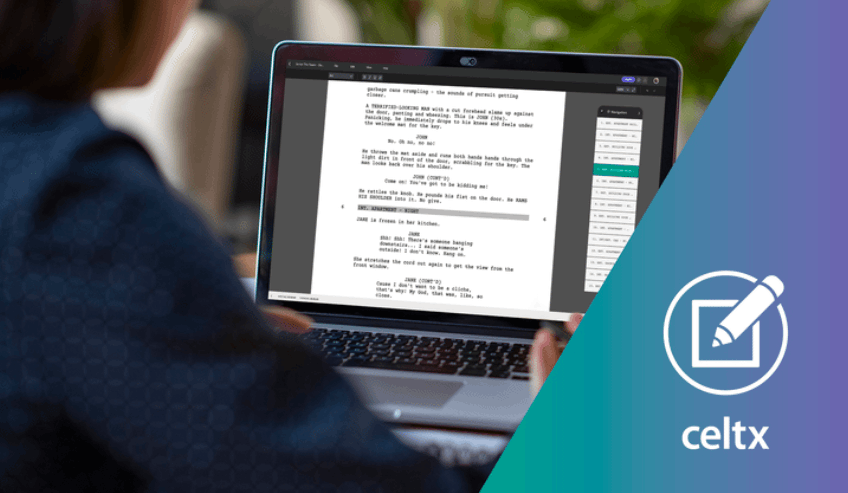 You can find our previous Celtx Industry Series webinars right here on our blog. Check out Breaking Down The Roles: 1st & 2nd AD, Creating A Toolkit For Film Production Instructors, A Beginner's Guide to Story Structure, Ask Me Anything With Hollywood Director, Writer & Producer Brian Levant, and Adapting Film Production During COVID-19 to view the recordings, and find out more information about topics we've covered so far.
We're always working on creating new resources to help you do what you do best, and we look forward to sharing them with our global community!