Everyone loves a good book – some of the best films start their lives as novels. But translating a story to the big screen can be tricky.
When reading a book, the author relies on the reader's imagination to interpret the written word into the theatre of the mind. But when adapting a book to a film, apart from the story, the resulting screenplay bears little resemblance to the novel; much more attention must be given to how the story is presented to an audience on screen.
Starting Thursday, December 1st, filmmakers interested in adapting books to scripts are invited to attend the Book to Script Summit.
The 4-day virtual summit includes industry experts who will cover topics on adapting books to screenplays, including the writing skills necessary to make your script stand out, adapting the screenplay yourself, surefire strategies for attracting the attention of film producers, and more. Best of all, you can attend the summit for free! 
Celtx recently caught up with host Sara McDermott Jain to ask her about her career and how filmmakers can overcome obstacles in adapting their books into professional screenplays.
---
Question #1 (Celtx):
So let's start with this Sara, what is your screenwriting background?
Answer #1 (Sara):
I've been a working screenwriter now for about fifteen years. I went to graduate school for publishing, and while I was there, took a screenwriting course. Long story short, I wound up selling the screenplay I wrote in that course and really fell in love with the process.
I love dissecting how scripts work and what makes them powerful. While I sometimes sell original work, a lot of the time, I'm hired either to write a script from someone else's idea, or to fix issues in a script that's about to go into production.
---
Question #2 (Celtx):
That's amazing, and what first interested you in creating a resource for people looking to adapt books into screenplays?
Answer #2 (Sara):
I've been teaching screenwriting at the college level for quite a while, and when I would look at what resources were available, there'd be tons of info on screenwriting in general—but almost nothing on how to do an adaptation.
Adapting a screenplay from some kind of pre-existing material is a very different process than writing a screenplay from scratch, and given that I have a unique blend of both publishing and screenwriting in my background, this is an area where I could offer lots of insight.
I wanted to offer a deep dive into the adaptation process, so authors would have guidance on how to do this. While you can adapt pretty much anything into a script—articles, poems, songs, plays, etc.—books are most commonly adapted, and I think just about every author has fantasized about seeing their work on-screen. All of this led me to create the Book to Script Course, which has become a go-to resource for screenplay adaptations. (www.booktoscriptcourse.com).
---
Question #3 (Celtx):
Got it, and for those who don't know, how exactly is doing an adaptation different from just writing an original screenplay?
Answer #3 (Sara):
I think writing an original screenplay is easier in some ways, mainly because, if you understand screenplay structure, you can simply build off your idea and figure out how to fill in your beats. With an adaptation, though, there's a whole added level of needing to discern exactly what should carry over from the original source material.
Authors are usually dealing with hundreds of pages that they have to somehow sift through and cut down to about one hundred pages of script. (The rule of thumb has always been that a screenplay should never exceed one hundred and twenty pages, but actually, that's being generous—nowadays, the trend is even shorter.)
The author might be really attached to each and every word in their book, but now, they have to dial in to the story's main essence and figure out what has to be cut. A lot of writers really have a hard time with this. What's more, there might be details from the source material that need to be changed or altered in order to translate well to the screen.
This requires using a lot of creativity to maintain the essence of whatever's being adapted, even though the story has to be told in a different way.
---
Question #4 (Celtx):
And from your experience, what do find authors struggle with the most when they first try screenwriting?
Answer #4 (Sara):
Showing instead of telling. Learning to write a screenplay as opposed to a novel is like learning a different language. Even though "show, don't tell" is a rule for novel-writing, too, authors are still used to having the luxury of being able to explain the internal journey a character's going through.
You can't do that in a script. In fact, one of the most common mistakes I see people make as I work with them on adaptations of their books is that they write things in their description that an audience in a theatre has no way of seeing.
For example, in the description they might write: 'He can't believe she'd do this after 12 years of marriage.' The audience has no way of knowing that, though; they're watching, not reading. When it comes to a screenplay, writers only have three things at their disposal: visuals, actions, and dialogue. They have to communicate everything through these three things.
---
Question #5 (Celtx):
So switching gears a little bit here Sara, for authors who also choose to learn screenwriting, what professional opportunities open up for them that might not of otherwise if they just stuck to writing books?
Answer #5 (Sara):
First and foremost, learning about screenwriting will open up a whole other sub-section of the world of writing where they can both sell their work and also be hired onto writing projects for others. If someone's goal is to write for a living, it's arguably easier to do it writing and revising scripts than writing books.
Beyond that, though, being able to do an adaptation of their own books provides lots of other opportunities. Producers are more drawn to work that's based on existing IP (intellectual property), the assumption being that there's already an audience out there. If the movie is made, it will also bring a bunch of other benefits to the writer, including increased book sales, more publicity, and exposure to a much larger audience.

---
Question #6 (Celtx):
That makes a lot of sense for sure. And now switching things around – how do you think learning the rules of screenwriting actually makes someone a better author?
Answer #6 (Sara):
My first novel (Wolves at Night) came out last spring, and everything I learned in my screenwriting career served to make it a MUCH better book than I believe it would have been otherwise. When it comes to screenwriting, there are a lot of firm rules in place, and they can be applied to other types of writing.
The most important is likely structure; while novelists sometimes get lost in the interior worlds of their novels and start to meander, having a clear structure (which is really drilled into screenwriters) ensures the story progresses and stays interesting. Other ways screenwriting skills carry over include having to be really masterful at dialogue, subtext, and designing characters.
---
Question #7 (Celtx):
And finally here Sara, before I let you go – what inspired you yourself to create the Book to Script Summit and where can people go to sign up?
Answer #7 (Sara):
I believe that when you're moving forward in your career, it's one thing to simply learn the technical stuff (IE, the rules of screenwriting) and another to really hear and connect with a lot of folks in the industry to understand how it works.
The summit isn't just an amazing (FREE!) resource for learning everything from how to position a book for maximum success, to how to write an amazing screenplay, to how to land a film deal or produce a film on your own—it's also an opportunity to hear casual conversations with literally dozens of people working in the industry and see how this world really operates.
This is what people need if they're going to hold their own and actually make deals down the line. The fact is, film is still a pretty mysterious industry (purposely so, I think, as a means of weeding people out). My hope is that the summit will serve to demystify it somewhat, and offer a powerhouse of information for people who have dreamed of making that film deal happen. The summit runs from Dec. 1 through 4; each day, new interviews will be released, and they'll be completely FREE for people to watch that day.
To Sign Up for this One-of-a-Kind Event, Visit Here.
---
If you like what you've read so far and are interested in attending Sara's 4-day "Book to Script Summit" from December 1st-4th, you can learn more about it and sign up here for free.
With over 25 film and screenplay experts revealing their book to script adaptation strategies and secrets, it's an event you won't want to miss!
Speakers include industry experts like Chandler Bolt, Genese Davis, and Elliot Grove, this will no doubt be an absolutely exceptional educational experience.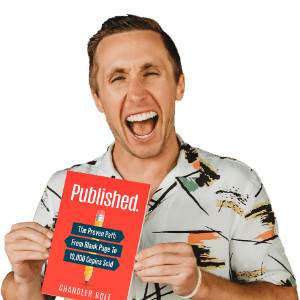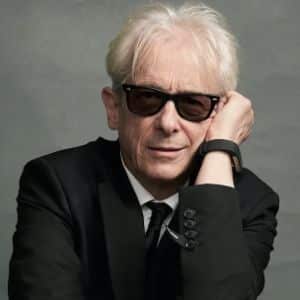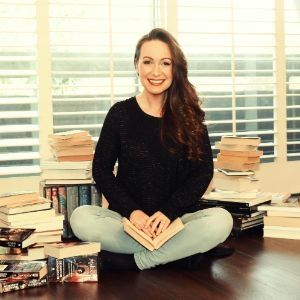 And again, this is a FREE virtual summit, it costs absolutely nothing to attend. If you can't attend the sessions live, no worries, you'll be able to get full access to these presentations afterwards.
And for the attendees – or even for those who can't attend – Celtx is offering you a 1-month, completely free trial of their screen writing software so you can hit the ground running with your book to script adaptation.
Sign up for Celtx's Special Offer to Get Started Today for Free.
---
More About Sarah McDermott Jain
Sara McDermott Jain is an award-winning, produced screenwriter, and international bestselling author. Her passion is helping to guide authors as they turn their books into screenplays and land production deals.
She is the creator of the Book to Script Course, which gives authors an overview of this entire process, and the APEX Screenwriting Membership. She also teaches both screenwriting and novel writing at the college level.