It's long been understood that storytelling, and the creation and sharing of cultural content, drives human social evolution in the same way that our genes drive physical evolution. Storytellers have always been innovators, and innovation and evolution of technologies benefit storytellers and creative visionaries in a virtuous circle of media evolution.
Participants joined Celtx on December 15th as we discussed The Evolution of Media Creation with MovieLabs' Mark Turner and Daniel Lucas as part of the Celtx Industry Series. We spoke about their 2030 Vision Paper, and explored how shared goals in technological and industry innovations can help content creators increase output and reduce inefficiencies and production time.
MovieLabs has partnered with member studios Disney, Paramount, Sony Pictures, Universal, and Warner Bros to transform the future of media production – driving the evolution of our cultural content and entertainment.
Watch the recording to learn more about the future of film and how you, as a content creator, can share in this evolution.
---
Meet Our Co-Hosts
Mark Turner

Mark Turner is President of Entertainment Technologists Inc, and coordinates the Production Technology program for MovieLabs that created the 2030 Vision for the future of content creation. In Mark's 25 years in the global media industry he has always been at the intersection of technology and business models. Mark has held roles from product management, to sales, strategy, business development and partnerships for start-ups to multi-billion corporates including Ryff Inc, Technicolor, Levels Beyond, RSTOR, Dolby Laboratories, Microsoft, BT Media & Broadcast, and Eutelsat.
Daniel Lucas
Daniel Lucas has been a technology leader for the last 30 years. Daniel has held a number of senior positions leading product development and heading up business development in multiple industries. At MovieLabs Daniel is responsible for development of technology related to the MovieLabs 2030 vision for media creation, with a particular emphasis on data practices including the ontology and associated data models, as well as the underlying cloud architecture required to drive the next generation of cloud based media workflows.
---
If you'd like to keep up to date on upcoming Celtx Industry Series webinars, please follow our social channels – we'll be posting more information about upcoming topics and how to register here: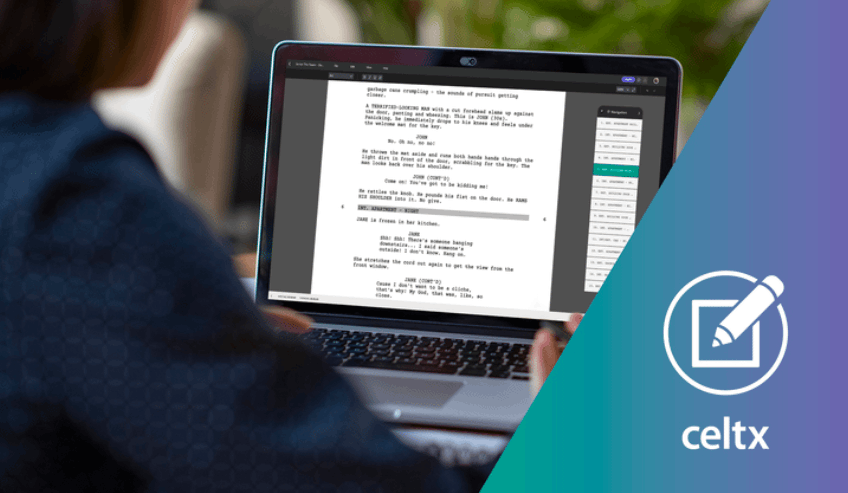 You can find our previous Celtx Industry Series webinars right here on our blog. Check out Breaking Down The Roles: 1st & 2nd AD, Creating A Toolkit For Film Production Instructors, A Beginner's Guide to Story Structure, Ask Me Anything With Hollywood Director, Writer & Producer Brian Levant, Adapting Film Production During COVID-19, Documentary Filmmaking: Professional Perspectives, Narrative Design: Building Interactive Worlds, Building and Managing Your In-House Video Production Team, AMA with Brian Levant: Hollywood Writer, Director & Producer – Part II, and Pre-Production Power Moves with Celtx to view the recordings, and find out more information about topics we've covered so far.