The Celtx Industry Series was proud to present Narrative Design: Building Interactive Worlds! Participants joined Celtx on May 26th, 2021 at 11:30AM PDT / 2:30PM EDT / 6:30PM GMT as we discussed all things narrative design with game industry professional Nick Jones.
Narrative design is the act of building the story, the world, the environment, the characters, and all aspects of a game or other form of narrative to create an immersive and interactive experience. A well designed narrative allows a player, reader, or other interacting audience to feel part of the world created, and a part of its creation at the same time. There are many parts to narrative design and many reasons why any story writer or creative designer would want to explore more!
During this free 1.5 hour long webinar, Nick discussed his history with storytelling and world-building, explained how narrative design is achieved, and reviewed why and when it's important. For the last 45 minutes, he answered your questions about narrative design, storytelling, and game design management.
This webinar will be of special interest to anyone involved in creative storytelling, interactive media, game writing and design, or writers looking to learn more about creating immersive fictions. Watch below!
---
Meet Our Co-Host
Nick Jones
Nick Jones is a Transmedia Producer, internationally recognized Narrative Designer, and an expert in the construction of interactive narratives and non-linear world building. He has collaborated on projects across the mediums of gaming, film, TV, and immersive theater. As the lead writer for the award-winning MMORPG, Path of Exile, Nick is credited to both the ten-act story "The Fall of Oriath" and the expansions: War for the Atlas and Bestiary League. Nick also works as an Academic for the Auckland University of Technology, where he pioneered New Zealand's first tertiary level paper on Interactive Narrative Design. In early 2020, Nick founded the game development studio Tentacular Games as part of his PhD research into the use of folklore within game narrative design. He is now hard at work with a team of experts on creating a sprawling Tabletop Roleplaying Game focusing on occult intrigue and historical horror.
---
If you'd like to keep up to date on upcoming Celtx Industry Series webinars, please follow our social channels – we'll be posting more information about upcoming topics and how to register here: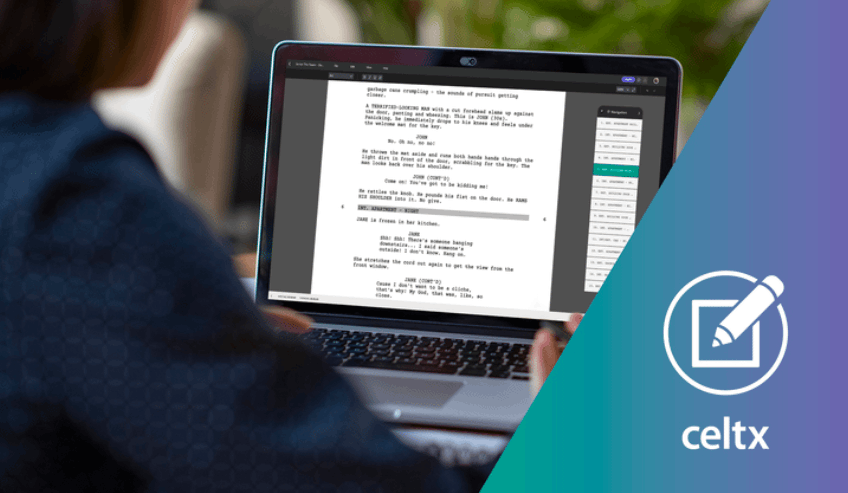 You can find our previous Celtx Industry Series webinars right here on our blog. Check out Breaking Down The Roles: 1st & 2nd AD, Creating A Toolkit For Film Production Instructors, A Beginner's Guide to Story Structure, Ask Me Anything With Hollywood Director, Writer & Producer Brian Levant, Adapting Film Production During COVID-19, and Documentary Filmmaking: Professional Perspectives to view the recordings, and find out more information about topics we've covered so far.
We're always working on creating new resources to help you do what you do best, and we look forward to sharing them with our global community!