Have a great story idea but not sure where to start? Or maybe you have a script that's near completion, but needs to be structurally tightened up? The Celtx Industry Series is here to help you get your story to where it needs to be.
Story structure is the map that guides you to a great finished script – regardless of format or genre. The Celtx Script Editor can help with formatting, but structuring and plotting your story can be a very unique process for every creator. That's why the Celtx Team wanted to create a space where we can discuss the basics of story structure, along with some professional experience and expertise, with our community.
On Wednesday, December 2nd, 2020, the Celtx community had a conversation with award-winning writer, director and producer Gillian Fritzsche on a Beginner's Guide to Story Structure. Gillian has worked with such industry giants at Jane Lynch, has directed films for the NY Shakespeare Exchange, and has experience with shorts, feature-length films, documentary films, and much more.
During this webinar we asked Gillian to share her experience and expertise on:
Why story structure is an important part of the creative process.
The structural differences between short and feature film, documentary and stageplay.
Starting with structure – how to plot your story before you begin writing.
Adding structure – how to review and rewrite your existing script with structural changes.
---
Meet Our Co-Host
Writer, producer, and director Gillian Fritzsche is force to be reckoned with, and that's before you notice her green belt in kickboxing! Having worked on theatre and film projects throughout Canada and the United States, Gillian has made a home with her equally talented husband and two adorable children in New Jersey with her work based in New York City. She is passionate about telling stories that inspire positive change – personally and socially. Her accomplishments include writing for Jane Lynch, writing, producing and/or directing a number of short and feature films, working with corporate clients like Microsoft and charities and community organizations like Hearing First, and much, much more.
---
Looking for more resources? The Celtx Fundamentals Learning Series covers the script development process and will help get you started on your creative journey. Check out this video on How to Create A Script Outline to start thinking about your story's structure:
---
If you'd like to keep up to date on upcoming Celtx Industry Series webinars, please follow our social channels – we'll be posting more information about upcoming topics and how to register here: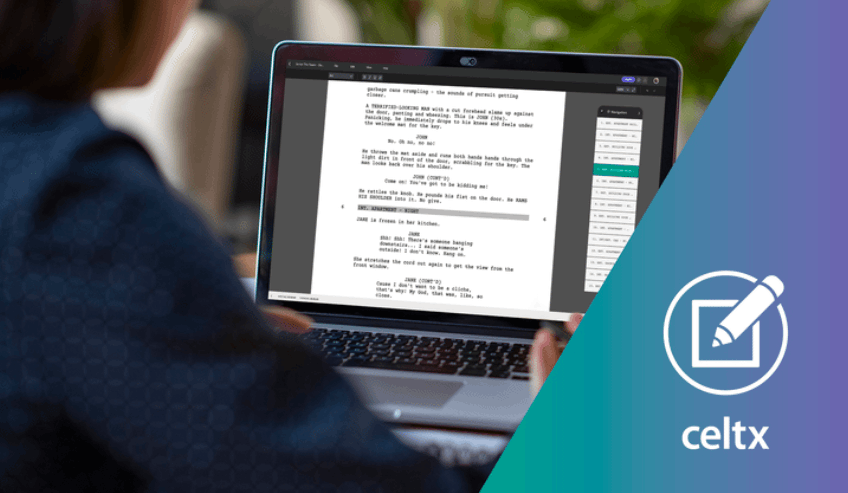 You can find our previous Celtx Industry Series webinars right here on our blog! Check out Breaking Down The Roles: 1st & 2nd AD and Creating A Toolkit For Film Production Instructors to view the recordings, and find out more information about topics we've covered so far.
We're always working on creating new resources to help you do what you do best, and we look forward to sharing them with our global community!