Celtx was very excited to announce this topic as a part of our Industry Series: Building and Managing Your In-House Video Production Team. Participants joined the Celtx Team on July 28th, 2021 as we discussed in-house video production with industry professionals Ben Dinsmore of Lockheed Martin Space, and Tommy Bond of Life.Church Creative Media Group.
Whether you're just making the decision to invest in in-house video production, are starting an in-house team from scratch, or have an established team and are looking to connect with others for knowledge-sharing and resources – this webinar for in-house production teams is sure to be an insightful watch!
During the panel, we discussed the roles and resources needed when creating an in-house team, managing change and expanding production goals, aligning in-house video production capabilities with business objectives, and answered questions from the audience.
---
Meet Our Co-Hosts
Ben Dinsmore
Ben began his career as a storyteller by collecting life experiences. First, by fighting raging wildfires in the forests of Washington. Then, he sailed with the U.S. Coast Guard through frigid seas where waves rose and fell like mountains. Finally, he served in the non-profit sector and gave a helping hand in foreign lands. Ben sharpened his storytelling intuition and skills at Full Sail University—where he earned his bachelor's of science in Digital Cinematography. He worked on movie sets in Boston, mini-documentaries in remote Alaska, and filmed advertisements in Colorado. Ben now tells out-of-this-world stories for Lockheed Martin Space as a senior Writer and Producer. He is developing a new podcast show called Space Makers, set to release later this fall. In his free time, he enjoys exploring the mountains and writing screenplays.
Tommy Bond
Tommy Bond is a Director of Production within the Creative Media Group at Life.Church. He's worked as a Producer at LC for over 8 years, working alongside the team's filmmakers, designers, project managers, and writers to create spiritual content for a wide range of audiences. Since he joined the team in 2013, he's produced numerous short films, sitcom episodes, mini-series, and web-series. Currently, he regularly produces The Loop Show, a web-series variety show for 4-6 grade students, and also supports promos for weekend sermon series. He is passionate about creating content that equips and empowers local churches around the world, and is excited to see thousands of churches download Life.Church resources through open.life.church – 100% for free. Tommy lives in Oklahoma City with his wife and two kids. When he's not making videos, you can probably find him rock climbing at the gym or tending to his many house plants.
---
If you'd like to keep up to date on upcoming Celtx Industry Series webinars, please follow our social channels – we'll be posting more information about upcoming topics and how to register here: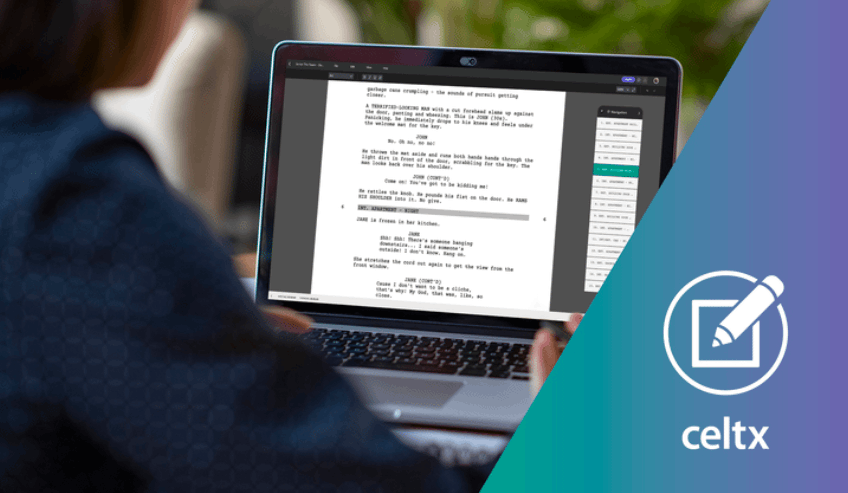 You can find our previous Celtx Industry Series webinars right here on our blog. Check out Breaking Down The Roles: 1st & 2nd AD, Creating A Toolkit For Film Production Instructors, A Beginner's Guide to Story Structure, Ask Me Anything With Hollywood Director, Writer & Producer Brian Levant, Adapting Film Production During COVID-19, Documentary Filmmaking: Professional Perspectives, and Narrative Design: Building Interactive Worlds to view the recordings, and find out more information about topics we've covered so far.
We're always working on creating new resources to help you do what you do best, and we look forward to sharing them with our global community!