The Celtx Industry Series was proud to present the first Ask Me Anything session since the series' inception. Keeping in the spirit of offering up industry knowledge to our community, the Celtx Team wanted to provide an opportunity for you to ask an industry professional all about their experience; we thought an Ask Me Anything would be a great way to kick off 2021.
On Thursday, February 18th at 9AM PST / 12PM EST the Celtx Team hosted an Ask Me Anything with Hollywood director, writer, and producer, Brian Levant.
In his five decades in the entertainment industry, Brian Levant has been at the creative helm of some of the biggest franchises in family entertainment. Levant's more than 400 television credits include being the showrunner of Happy Days, Mork & Mindy, and The Bad News Bears series.

Brian has been using Celtx as the tool of choice for his Sitcom Boot Camps at the Universities of New Mexico and Arizona, and was excited to join us to discuss his career, experience and advice.
---
Meet Our Co-Host
After winning the 1989 Cable Ace Award as Best Director in a Comedy Series for his long running Leave it to Beaver revival, Levant turned his attention to writing and directing feature films. Among Levant's feature directing credits are the original Beethoven, the two Steven Spielberg produced Flintstones films, Jingle All the Way starring Arnold Schwarzenegger, Snow Dogs, Are We There Yet, and the 2010 Jackie Chan vehicle, The Spy Next Door.
In addition, Levant has produced, written, or directed another 10 network and cable films, including the Starz Network first original production The Adventures of Captain Zoom in Outer Space and the two live action/CGI Scooby-Doo films, which remain the Cartoon Network's highest rated programs of all-time. Illumination Entertainment is currently in pre-production on Levant's original CGI-animated musical feature, which is being produced and the music written by Pharrell Williams.
It is near impossible to list all the awards and credits Brian has amassed during his career. But he's not "just" a director, writer, and producer:
Levant is a nationally recognized toy and pop culture collector, and is the author and designer of MY LIFE AND TOYS, the upcoming book of his collections.
Nearly every year since the late 1970s, Levant has lectured at his alma mater, the University of New Mexico, where he is currently running his fourth annual Sitcom Boot Camp class.
For the past three years, Brian has taught the same class as an Adjunct Professor at the University of Arizona, where for the last 22 years, he has regularly spoken to and worked with film students.
Levant has also led six editions of his Sitcom Lab seminars with the Hanson Film and TV Institute, where students create autobiographical situation comedies and pitch them over Zoom to studio and network executives and showrunners.
Brian has also made dozens of appearances at Columbia College's Semester in L.A. program, Arizona State University, George R.R. Martin's Stagecoach Foundation, Long Beach State, USC, and the American Film Institute.
---
If you'd like to keep up to date on upcoming Celtx Industry Series webinars, please follow our social channels – we'll be posting more information about upcoming topics and how to register here: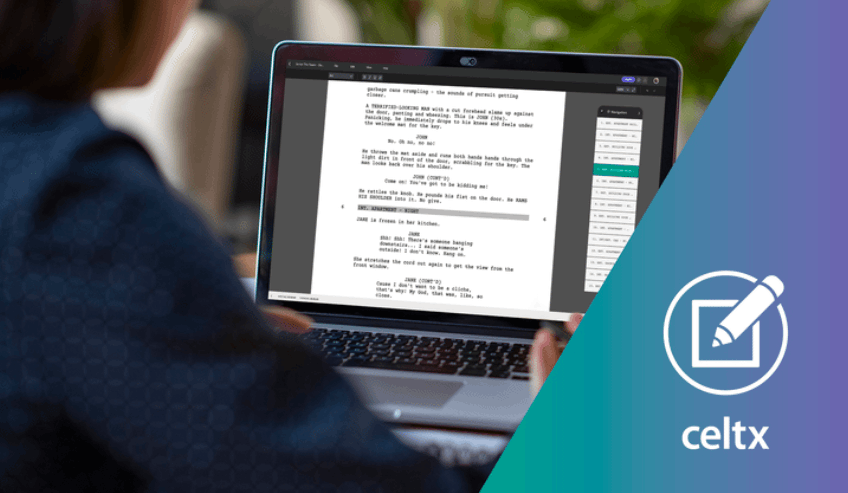 You can find our previous Celtx Industry Series webinars right here on our blog. Check out Breaking Down The Roles: 1st & 2nd AD, Creating A Toolkit For Film Production Instructors, and A Beginner's Guide to Story Structure to view the recordings, and find out more information about topics we've covered so far.
We're always working on creating new resources to help you do what you do best, and we look forward to sharing them with our global community!